Doctors Reputation Management
What is Doctors Reputation Management?
Doctors reputation management is meant for safeguarding the practice and reputation of a self-respected doctor. It has become an effective tool for the doctors to take unwarranted criticism head on.

"I would rather go to any extreme than suffer anything that is unworthy of my reputation, or of that of my crown."- Elizabeth I
Importance of Doctors Reputation Management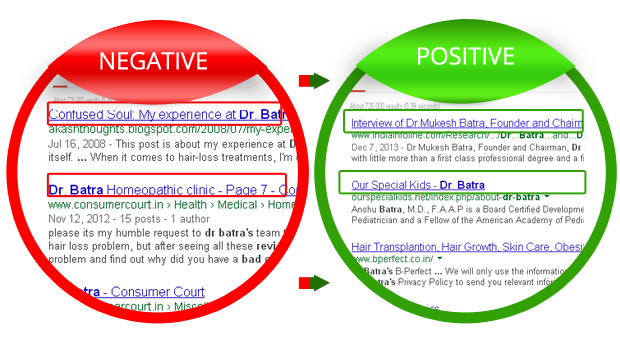 According to a recent survey, almost half of the patients make extensive search prior to opting for a doctor. If patients fail to get the kind of treatment they want, the first thing that they do is to post negative comment on a number of social media.

It does not take a plethora of bad comments to mar the practice of a physician. This is where the importance of Reputation Management lies.
What we can do for you?
If you are a reputed doctor and are really concerned about your online presence, opt for us. With our able assistance, you will manage to:
Know about any incorrect and misleading information published about you and ask apology for those who have posted it.
Evince a sincere interest among people about your service/facilities.
Suppress any insulting posting against you or your medical institution by posting praise about you/your medical institute from satisfied customers.
Remove your morphed pictures, videos about you or your institution from Yelp.com,You Tube.com, etc.
Monitor, repair and improve your online reviews and make your reputation intact.
Boost the influx of your patients by doing online branding, good PRs.
Entertain any considerworthy criticism against you and make you amend your service/style of functioning.
Monitor your patients' review on a day-to-day basis.