Celebrity Reputation Management
What is Celebrity Reputation Management?
It is a kind of reputation management that does the exclusive work of enabling a celebrity enjoys his/her personal space and protects the reputation.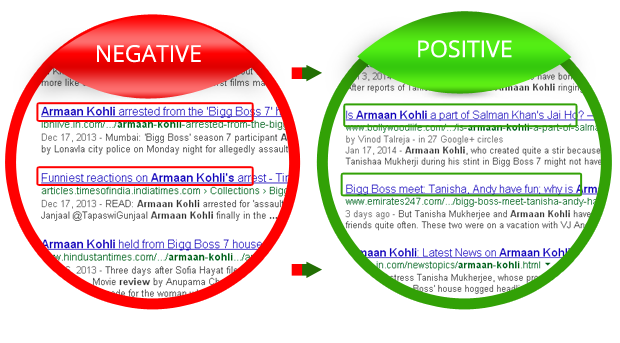 What is the Importance of Celebrity Reputation Management?
With great popularity comes more vulnerability to scathing attacks. This is absolutely true in case of a celebrity. The life of a celebrity becomes almost the public property and people misuse it at their will.

These days, Web is mushroomed with celebrity websites and social media cannot relax for a second if they do not get any sensational news about celebrity. These media mixes lie with half truth and distort it out of proportion.

In order to enable a celebrity to enjoy his/her right to enjoy life with personal space intact, celebrity reputation management is needed.

"I think part of my reputation has to do with the difficult roles I've played. Actors do tend to get identified with their characters."- Val Kilmer
What we can do for you?
If you are a celebrity, you need to keep a tab on what are being said about your personal life. If you opt for our esteemed company, we will protect your individual freedom by:
Being vigilant about gossip blogs, social media comments, articles concerning you and know what people are saying about you online.
Extinguishing the fire before it expands and cause damage to your reputation. That means, we will suppress any disparaging remarks posted against you at nascent stage.
Devising strategy to negate the rumour by resorting to appropriate action within the shortest possible time.
Ensuring you that positive reports about you are assuming prominence and the negative ones are off the site of the public.
Monitoring your friends' reviews on a day-to-day basis.