Complaints Rebuttal
What is Complaint Rebuttal?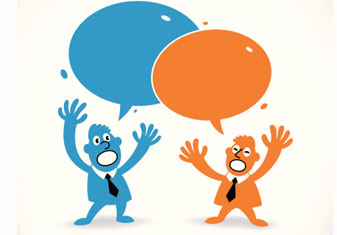 The word Complaint Rebuttal refers to proving complaint false by using convincing arguments and evidence. It is done to set the speculations at rest. People post befitting reply to those who create sensation by putting false information and magnifying it out of proportion.

"The worst thing that can happen to a man is to lose his money, the next worst his health, the next worst his reputation."- Samuel Butler
Why Complaint Rebuttal is important?
Complaint is the most formidable weapon of a rival company. It is used to take a potshot on a famous company. Its importance was felt after some companies knew that their online reputation doomed by some false complaints posted against them by some sensation seekers. All those companies/institutes that do not want to ruin their reputation by any unsolicited posting, do complaint rebuttal.
What we will do for you?
Provide you full immunity from any complaint by posting its befitting reply.
Give you the chance to tell your part of story and defend yourself against any vicious attack by the people.
Make you tell assertively what is right and wrong and help you restore your credibility deficit.
Make sure that your rebuttal is well-received and it has reached its goal.